Welcome to the website for VOICES: Virtual Ongoing Interdisciplinary Collaborations on Educating with Song!
VOICES is an offshoot of the NSF-funded Project SMILES, which developed and is assessing interactive songs for statistics education.
Breaking news: We are delighted to announce that the second VOICES conference -- on Wednesday, September 26, 2018 -- will feature a keynote presentation from teacher and YouTuber Tom McFadden of ScienceWithTom.com! An example of Tom's recent work with students is shown at right. Meanwhile, others are encouraged to submit their own ideas for conference presentations no later than July 24!
---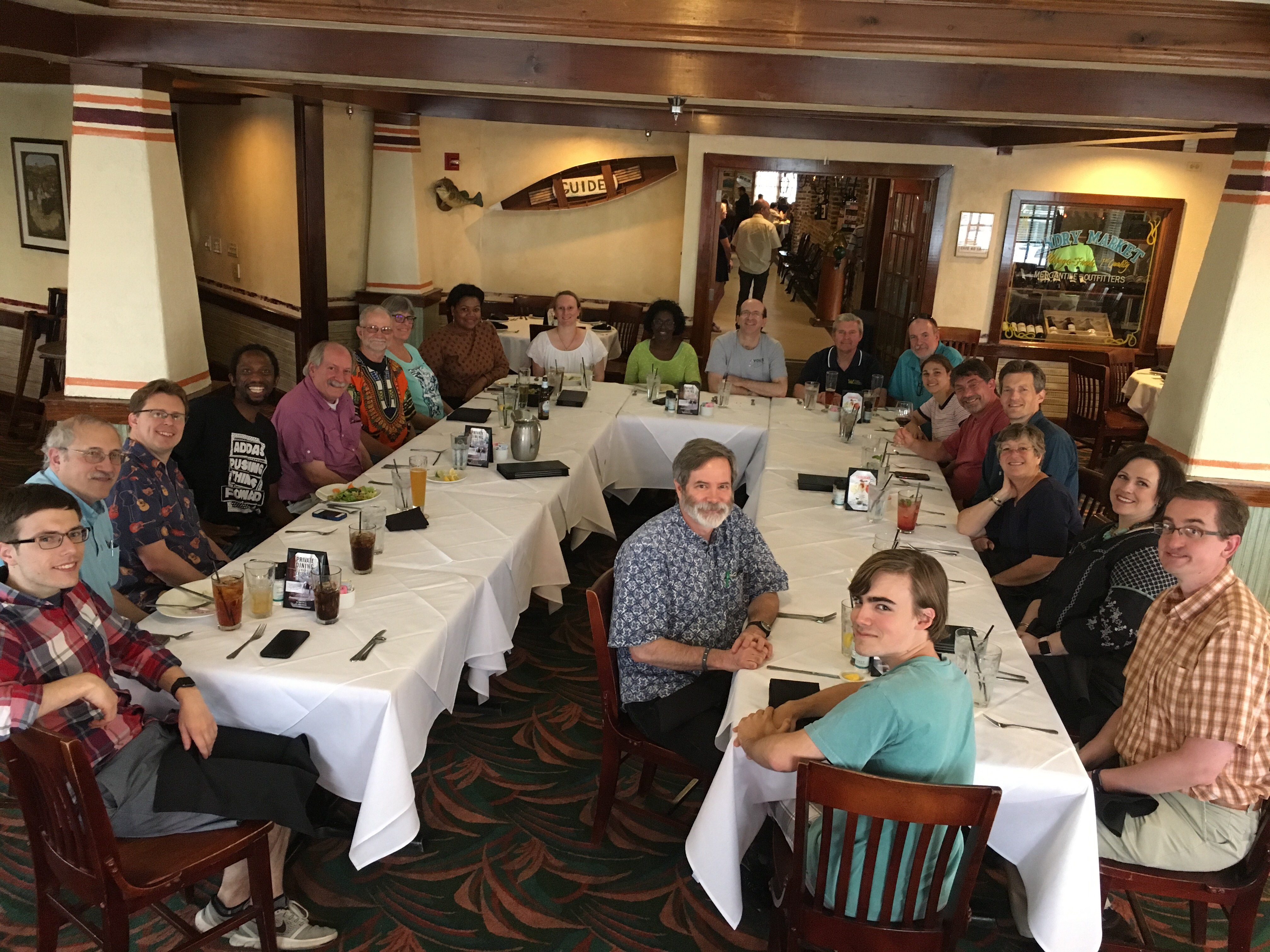 June 29-30, 2018 the VOICES committee met in Denver to focus on tackling the following initiatives [with initial facilitators]:
Implement a survey of randomly-selected lower division college and AP instructors to understand how songs are currently used in STEM instruction [Dennis Pearl and John Weber];
Create a Periodical/Newsletter/Blog as a communications vehicle for the field [Larry Lesser];
Compile and consolidate song-in-STEM resources into a single searchable, annotated online collection [Greg Crowther and Walter Smith];
Establish a Collaborations Clearinghouse which connects projects and individuals of diverse talents to promote collaboration among the fields of science, music, and education;
Continue organizing the next VOICES virtual conference (September 26-27, 2018) [2018 co-chairs: Greg Crowther and Tiffany Getty]
---
On September 27-28, 2017, we held a first-of-its-kind interdisciplinary virtual conference on the use of song in teaching STEM subjects at the college level (including AP courses). VOICES covered the latest research, pedagogy, and practitioner perspectives on effectively communicating the ideas of STEM through song.
This inaugural virtual conference featured interactive virtual poster sessions, interdisciplinary panels, and a keynote address by physics instructor and entertainer Lynda Williams ("The Physics Chanteuse"). All sessions invited the active participation of a diverse audience.
Registration for VOICES was only $10 thanks to partial funding by the National Science Foundation through Project SMILES (Student-Made Interactive Learning with Educational Songs).
2017 VOICES organizing committee:
Gregory J. Crowther, Ph.D. (chair), Life Sciences Department, Everett Community College;  gcrowther@everettcc.edu
Nyaradzo Mvududu, Ed.D., School of Education, Seattle Pacific University
Rabindra (Robby) A. Ratan, Ph.D., Department of Media and Information, Michigan State University
Walter F. Smith, Ph.D., Department of Physics, Haverford College
---