1. STEM Karaoke & Performance
Educators (and/or their students) can sing STEM songs to live or karaoke accompaniment in classroom or informal education settings.
Louisiana high school teacher Kristin Chavis uses rap to help students learn biology
Source: https://abcnews.go.com/Lifestyle/high-school-biology-teacher-rhymes-raps-teach/story?id=46773632
---
Texas high school teacher Mary McLellan uses karaoke in her AP statistics class
Other Resources
2. Songs & Videos as a Learning Resource
Large curated searchable databases of songs for teaching statistics and other STEM subjects are available and often contain supplemental materials for using them in computer labs or for homework assignments.
The P-Value Song
By: Michael Greenacre (Barcelona Graduate School of Economics)
---
AstroCappella – A Musical Exploration of the Universe!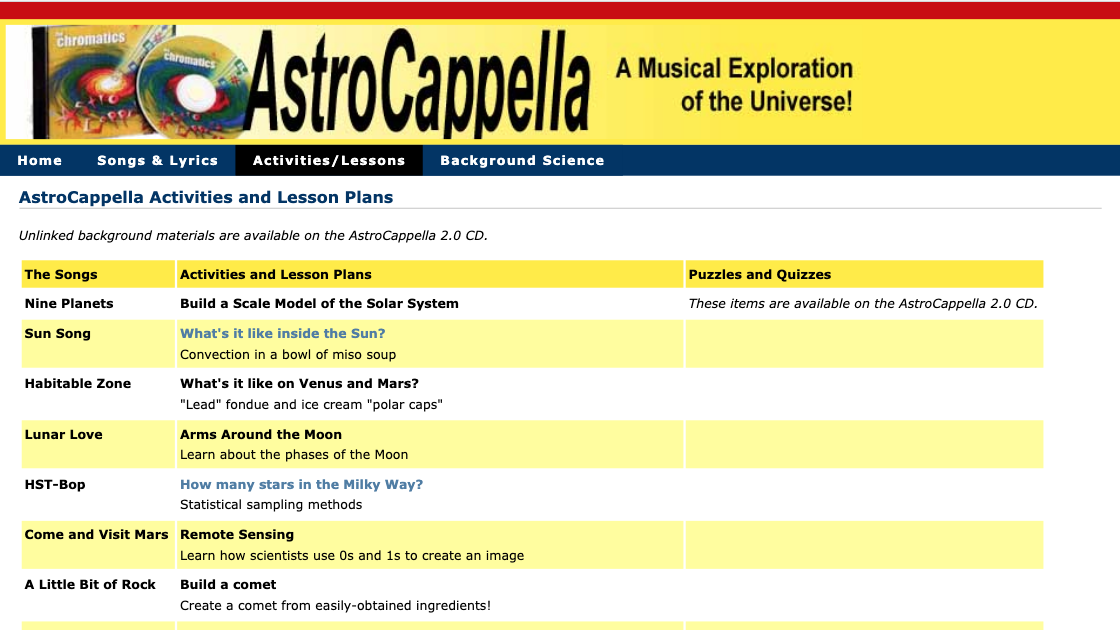 Astronomy songs with activities by the a capella group The Chromatics.
Other Resources
3. Songs with Integrated Activities
Online songs can be integrated into a web app that asks for students to respond to prompts before and/or after the song to reinforce the learning objectives of the song.
Overview of NSF award-winning Project SMILES
---
The SMILES Library of 28 songs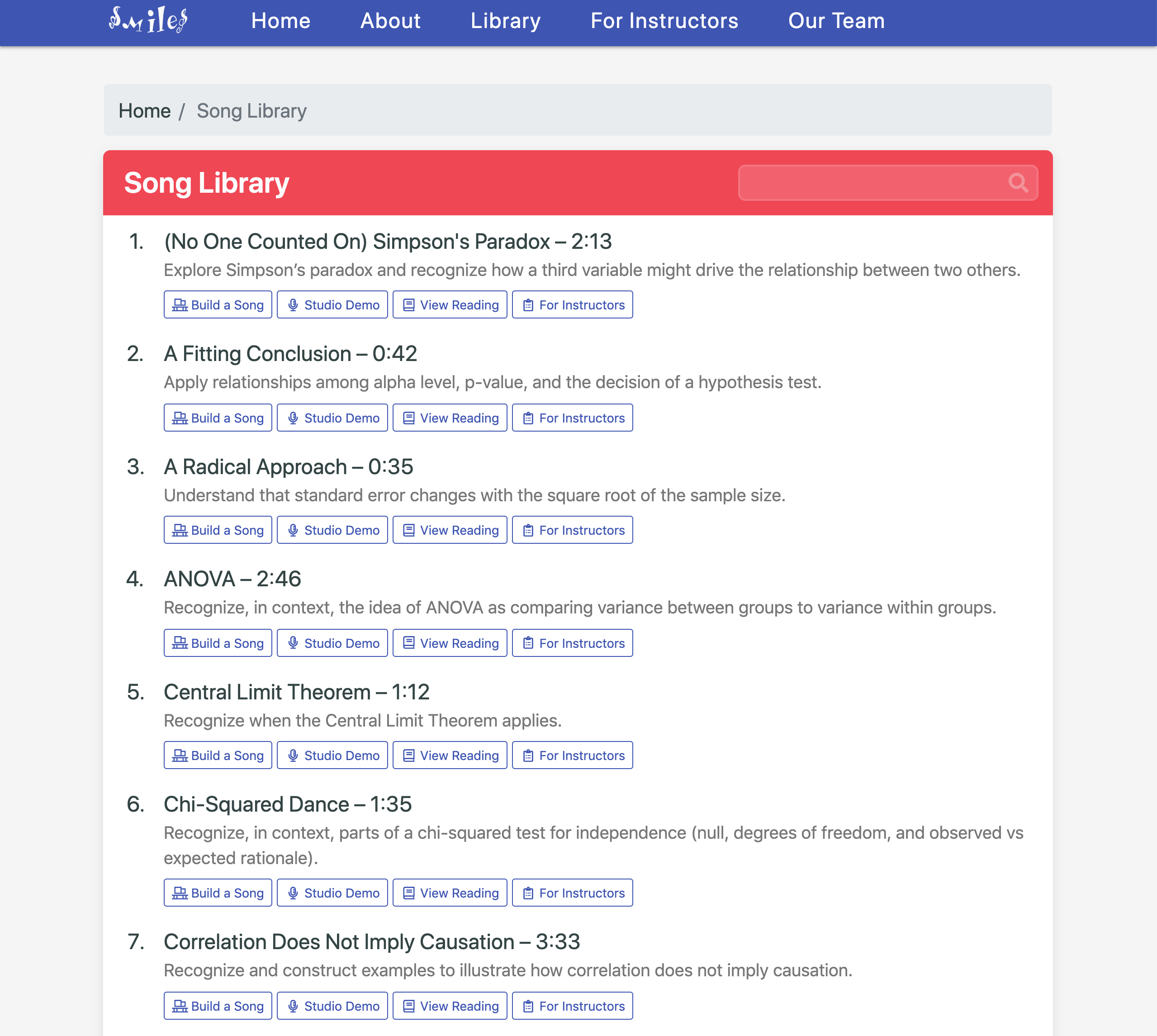 Other Resources
4. Student Projects
Even more student-driven is having students synthesize and demonstrate understanding of content by writing their own songs (with scaffolded support) or doing analysis or making a video of an existing song.
eCOTS video poster on undergrad student-created songs
---
VOICES video poster on high school chemistry song project
Another Idea
Point students to a song (or a choice of songs) in the CAUSEweb.org/fun library and ask them to prepare a slide presentation which advances in time to the song to illustrate the song's statistical concepts. Examples of this type of slide-show video include:
5. Overall References on Fun in Statistics