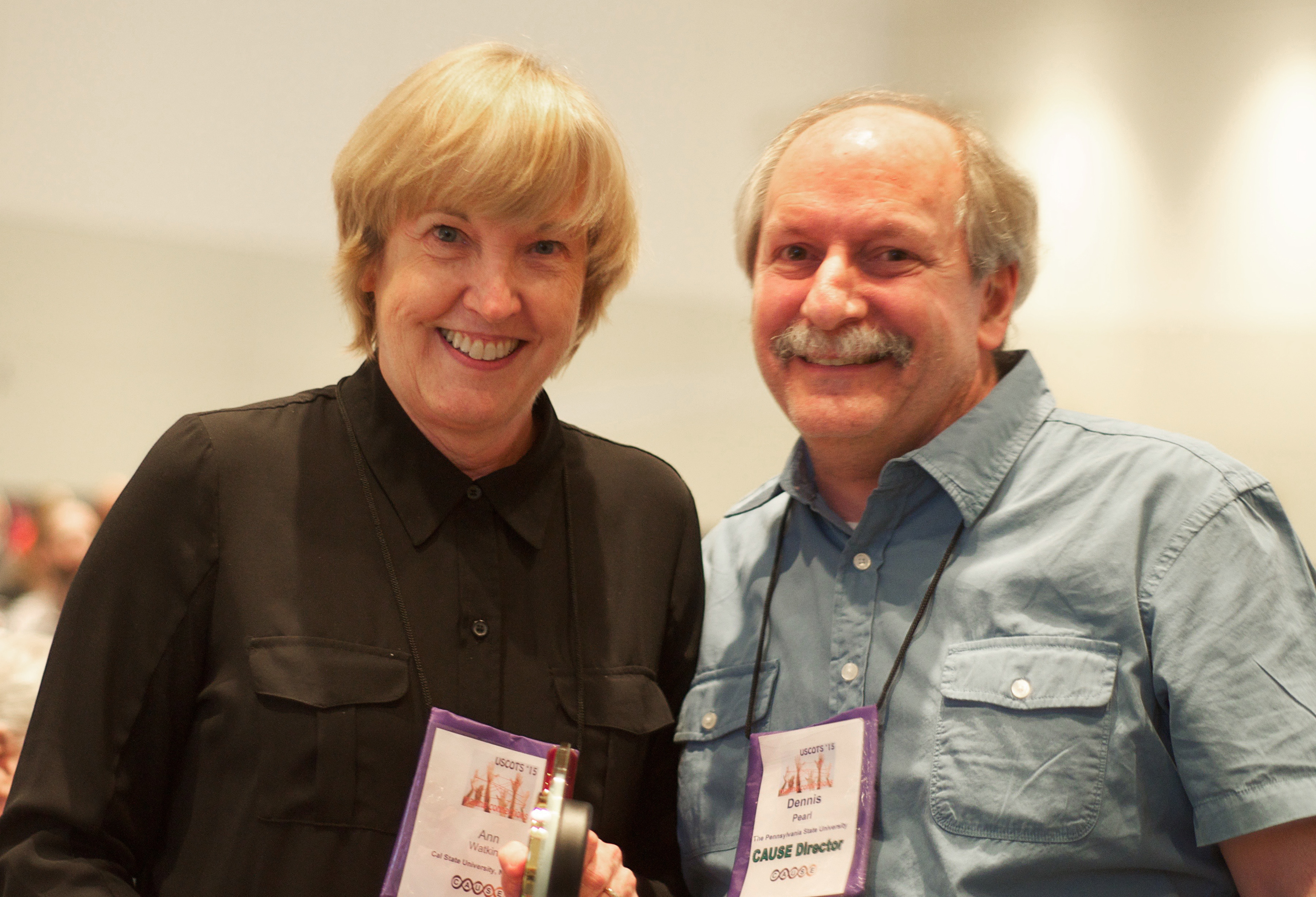 Anne Watkins & Dennis Pearl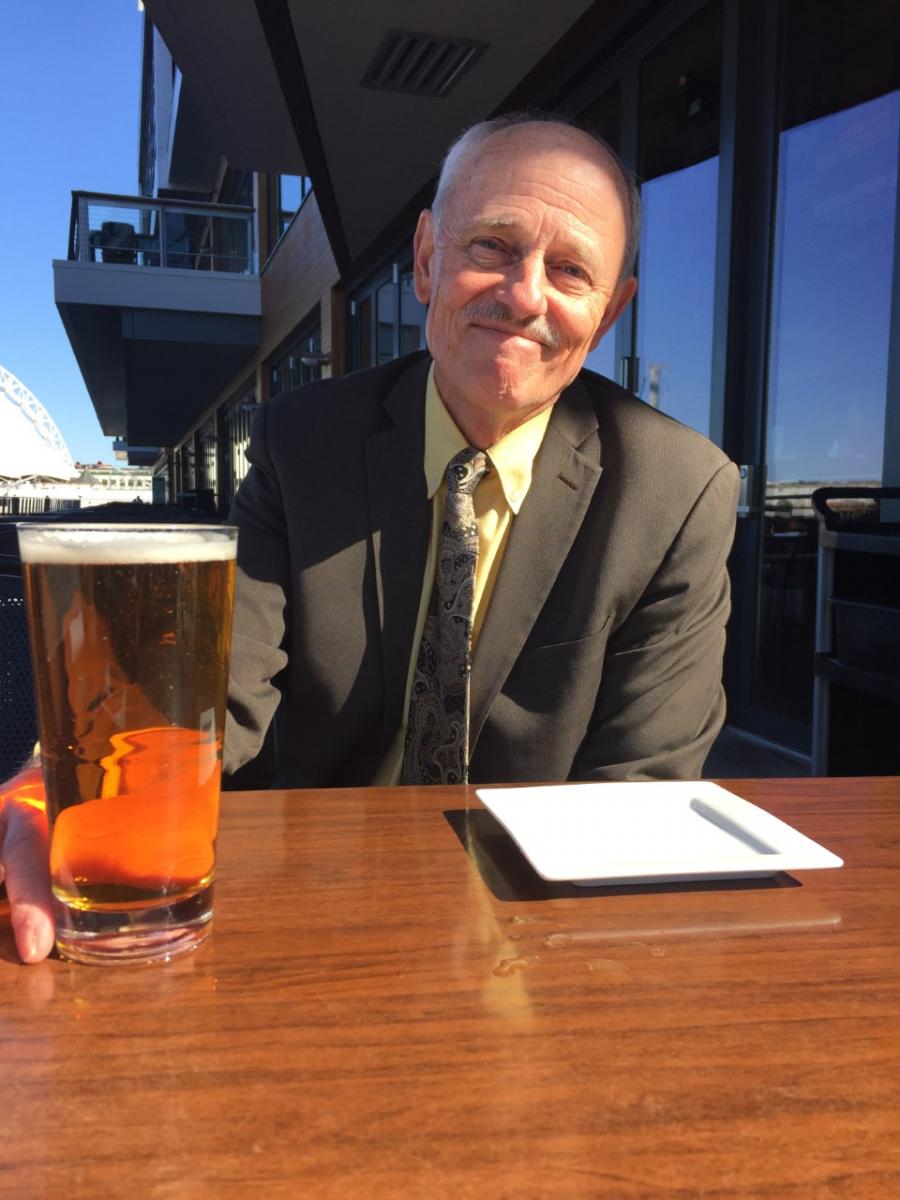 Michael Shaughnessy
The 2015 USCOTS Lifetime Achievement Award in statistics education was presented to co-winners Ann E. Watkins, California State University at Northridge, and J. Michael Shaughnessy, Portland State University, at the USCOTS Awards Banquet, Friday, May 29th 2015 in State College Pennsylvania.
George Cobb, Roxy Peck, and Jeff Witmer introduced Ann and provided their perspectives on her accomplishments and contributions to the statistics education community. Dennis Pearl presented Ann with a tribute book with contributions from dozens of individuals. Mike was given the award virtually from Portland after video introductions to his many accomplishments by Joan Garfield, Christine Franklin, and Cliff Konold.
In selecting co-winners, the award committee recognized the importance of cross disciplinary collaboration in education.
Both Mike (through NCTM) and Ann (through MAA) have played major leadership roles in providing a bridge between the statistics education and math and math education communities.
Links: