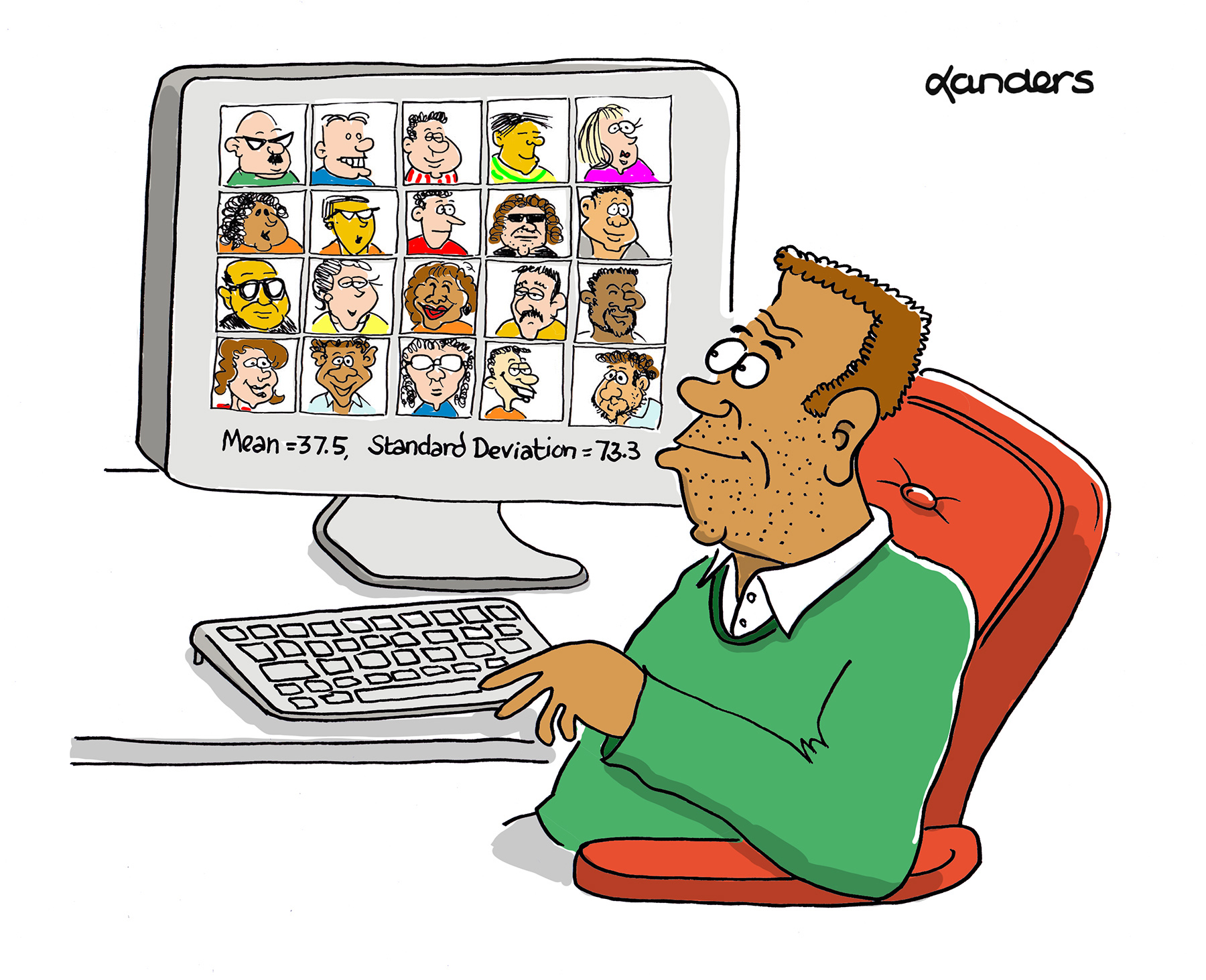 There were 16 entries for the September caption contest that featured a cartoon showing a man taking part in a virtual meeting with a diverse group of people. At the bottom of the screen it says "Mean = 37.5 Standard Deviation = 73.3."
The winning caption for the September contest was "With CV around 2, Zoom meetings have high variation!" Written by Larry Lesser from The University of Texas at El Paso. Larry's caption is a nice way to introduce the Coefficient of Variation as a measure of relative variability in this era of virtual meetings.
An honorable mention goes to Joe Nolan from Northern Kentucky University for the caption "Diversity is such an important concept that a mean and standard deviation simply can't do it justice." that can be used in general discussions about quantifying concepts such as diversity into valid measurements.
A second honorable mention goes to Michael Drozin from The University of Akron for his caption "Hmm, I see this semester's students aren't the Normal type." to use in discussing the idea that most distributions do not follow the normal curve.