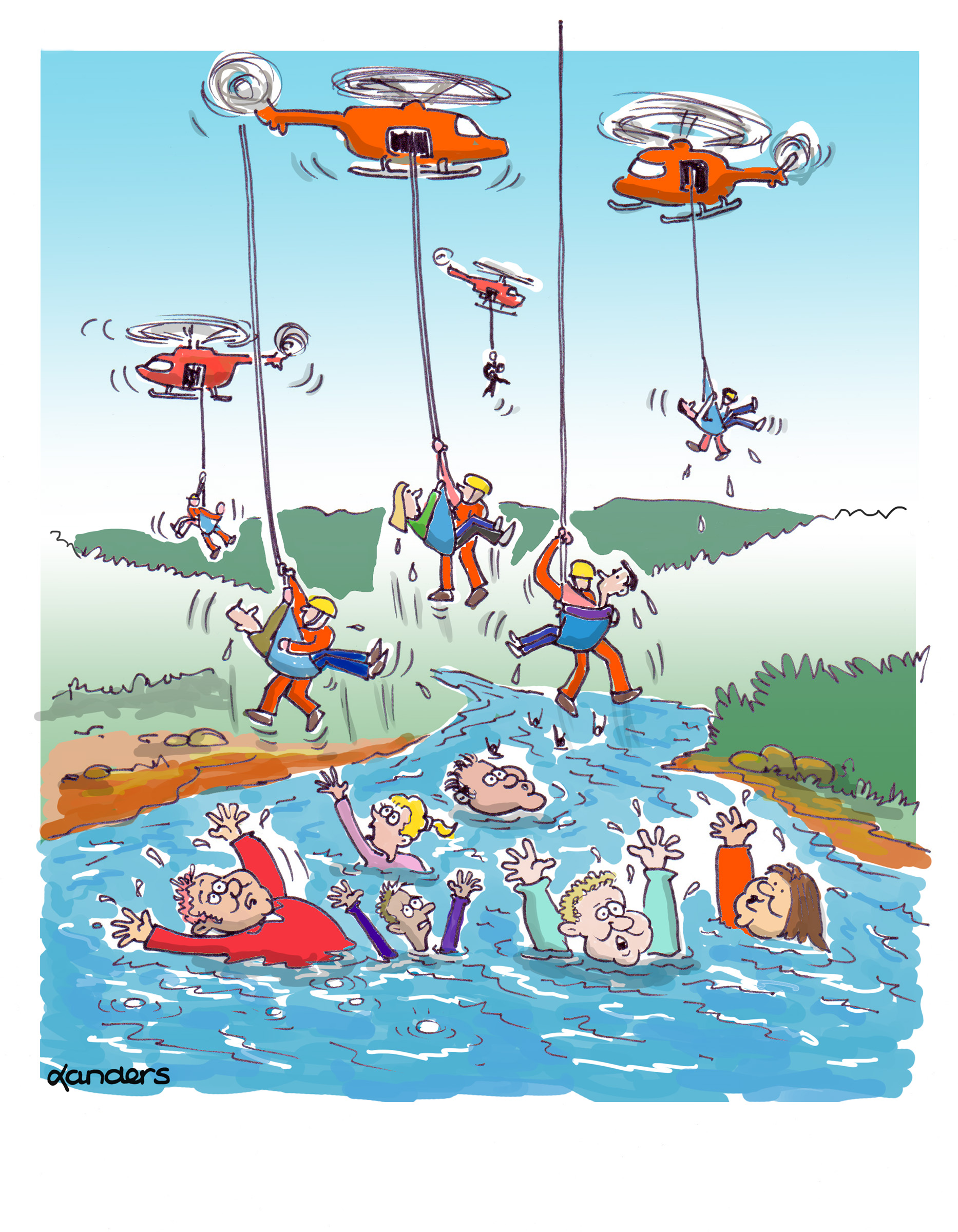 We had 22 submissions for the April caption contest that featured a cartoon showing a large number of people being washed away on a rapid stream while helicopters worked to rescue some of them.
The winning caption for the cartoon was: "With only a limited number of helicopters, search and rescue had to randomly sample from a 'pool' of subjects," written by Mickey Dunlap from University of Georgia. The caption was chosen for it's clever pun and ability to begin a discussion on the importance of efficiency in sampling.
A number of honorable mentions were also well received by the judges including:
"Better to ask for help BEFORE you're drowning in data!," written by Larry Lesser from University of Texas at El Paso.
"I guess I should have asked for more details before signing up for this "Streaming Data" workshop," written by Chris Lacke from Rowan University.
"On reflection, random sampling WITH replacement might not have been appropriate in this scenario," written by Aaron Profitt from God's Bible School and College.